Mani x Me March 2019: Coconut (B268) Creamy Custard Stamping Polish
Description
Our Coconut (B268) stamping polish will help you relax and enjoy the breeze. This cool, creamy polish is a delightfully rich off-white custard. A tinge of yellow adds a subtle warmth to this unique hue. Stamp over your favorite base color or paint onto the entire nail for flawless full coverage.
All of our stamping polishes are highly pigmented for bold lines and vibrant colors, plus they're all 5-free! (See details for more info.)
Details
Customer Reviews
Filter Reviews:
color
polish
coat
bottle
backup
collection
YouTube
white
base
video
12/06/2019
Ofnide
United States
Beautiful
Such a beautiful color. Its a very pretty creme. It stamps really well over black but still pigmented enough to be seen over white. Its a simple color yet its a must have. Gorgeously gorgeous.
12/05/2019
Anonymous
United States
Coconut
Good stamping polish. Prefer this over a brighter white.
OA
11/21/2019
Omneya A.
United States
I saw Manisha M use it and it was so pretty
I love it. Perfect creamy off white
10/12/2019
Jillian S.
United States
I stopped in the middle of uploading a YouTube video to write this review...
I was seriously editing and getting ready to publish a YouTube video, and linking to this polish, when I thought, I need to write a review RIGHT now before I forget. This is an absolutely divine stamping polish. It's softer than a stark white, and picks up perfectly. But today, I noticed when I was watching my footage how I had stamped this over the dark blue holo polish from Maniology, Celestial, and it was OPAQUE. It truly is a wonderful polish, and if you don't have it in your collection, I would say to put it on your NEED IT NOW list.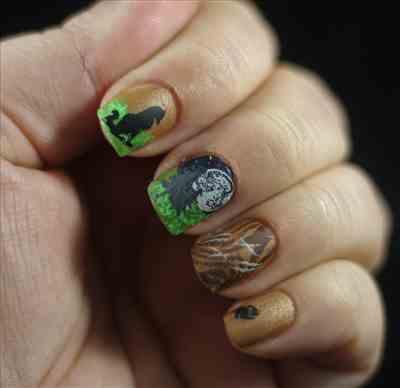 I love it!!!!
I love how soft and delicate this color is.