Iridescent Nail Stamping Plate Organizer Binder
Description
There's a more beautiful way to store your nail stamping plates! Our Iridescent Plate Organizer Binder keeps your nail obsession neat and tidy with 10 sheets of organizing inserts and 6 color coordinated dividers. This 8.5 x 9.5 inch binder stores up to 60 XL stamping plates and displays them with sheer white pockets. Each page features 3 side-loading pockets snug enough to safely hold your plate collection while still offering easy insertion and removal. When you're all finished, secure your plates with the easy snap closure.
Details
Customer Reviews
Write a Review
Ask a Question
Filter Reviews:
quality
stamping plates
binder
place
cover
slots
dividers
organizer
pages
storage
02/26/2020
Lauraissa F.
United States
Iridescent organizer
Love it! Great way to keep them all in one place!
02/23/2020
Sara V.
United States
A MUST for Stampers!
I filled up my Iridescent Nail Stamping Plate Organizer Binder as soon as it arrived, and I have the refills on my Wish List for my next order. This is a MUST for all Stampers. I love being able to organize them into categories of my choosing with the tabs. Flipping through them is ridiculously satisfying!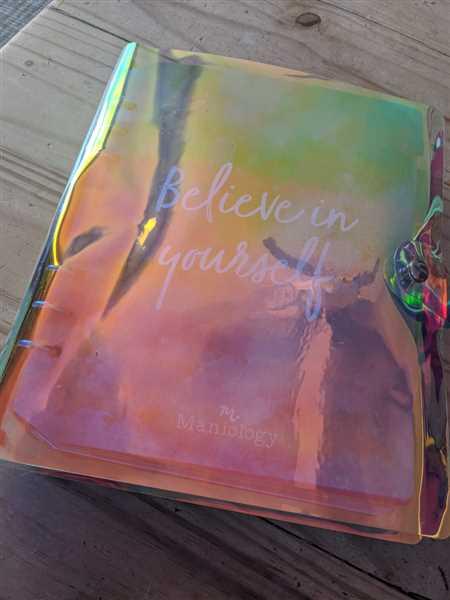 02/23/2020
Tiffany A.
United States
Love it! Great way to store all of my plates!
02/20/2020
Ayla T.
United States
Yes. You want this.
Perfect for what it is. Super cute. Lots of storage space way better than the smaller one especially with only a small difference in price. I can add all the stamping plates I want. Has dividers with random life quotes which I don't quite get on how to use that to separate my plates. No actual themes to categorize the styles. Only issue is if you have the smaller square plates there's no smaller pockets for them specifically so them kinda slide around.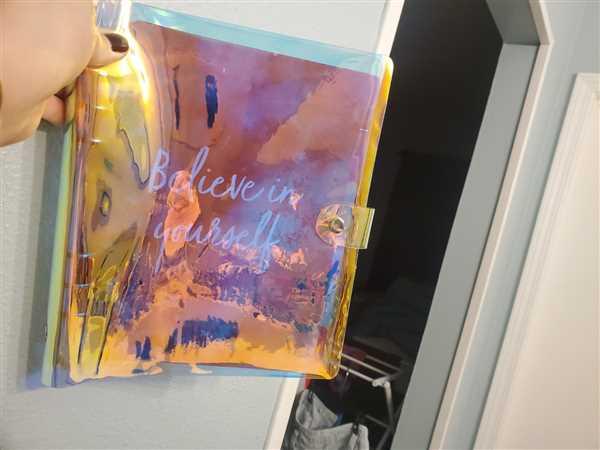 T
02/15/2020
Tove
Norway
I like it, but...
The rings are very small, which makes it difficult to flip through once you start filling this thing up. It also doesn't hold as many plates as I had hoped, I am already in need of a new one as my current one is so full I had to take some out. What really bugs me is that when you want to get refills, you also have to get the dividers. I ordered the binder and later 2 refills, so now I have 3 sets of dividers, which I really dont need. I also inquired about refill pages for the small rectangular and circle plates, but was told since Maniology dont carry those kind of plates any more that they wont sell those kinds, so I have to store my older maniology square plates as well as plates from other brands elsewhere, and I was hoping to have all my plates organized together. I do plan on either buying more of these or looking elsewhere for something similar that fits my needs better, it's not a bad product at all and I do like it, but it could be a lot better too.