Don't be a square - join the Mani Circle!
Mani Circle is a free, all-access rewards program where you get all the perks. Every dollar spent earns a stamp that gets you closer to exclusive discounts, early promo notifications and money off to spend across our website. Level up to start earning stamps even faster!
What are stamps?
Stamps are points you earn through various activities on our site, which you can redeem for rewards aka FREE $$$!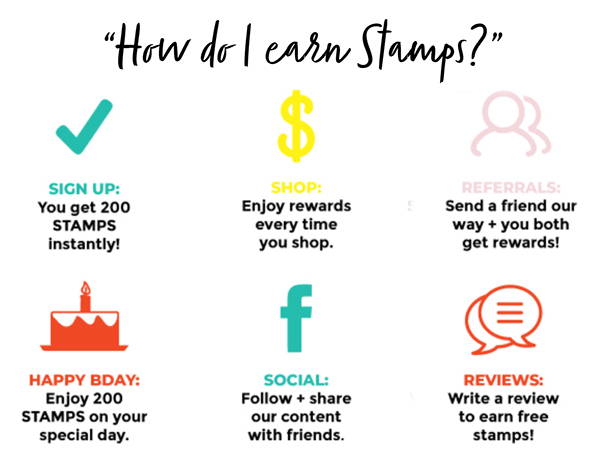 ---
To get started, create an account today.
Already have an existing Maniology account?  We didn't forget about you. Existing customers will automatically be rewarded STAMPS. Simply log into your account to get started.
BIRTHDAY BONUS
earn stamps for your special day
---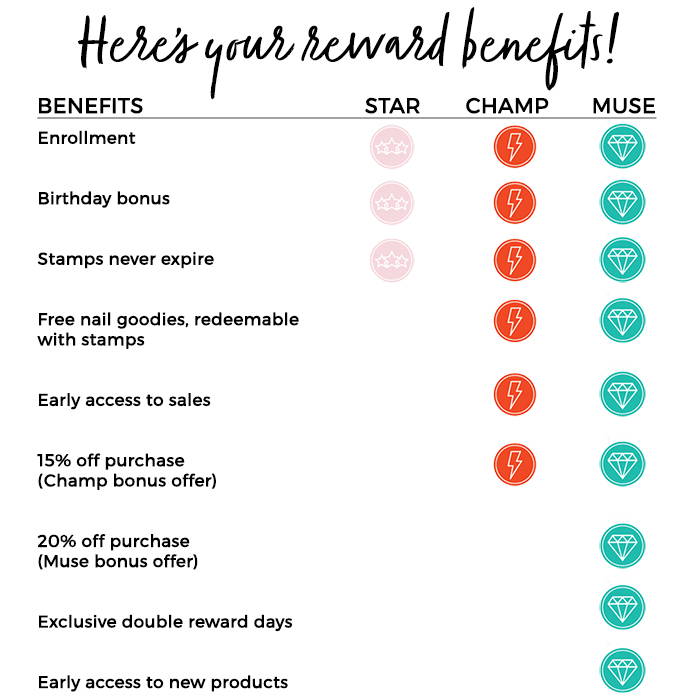 ---
Mani Circle rewards status: Star ($1 =10 Stamps), Champ ($1 = 12 Stamps) and Muse ($1 = 15 Stamps). Read our terms and conditions.